Lin Thomas-Termini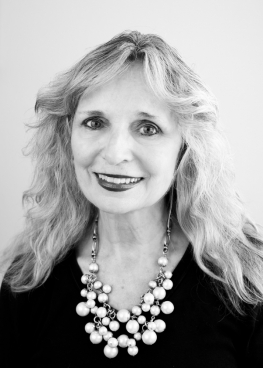 Your Florida Space Coast Realtor
Looking for a new home? You've come to the right site!
When you're looking to buy a new home, there are so many things to consider beyond the sales price: the age and condition of the property, the number of bathrooms, the size of the closets, and if your cars, bikes and all those soccer balls will fit in the garage.
And you may find the perfect house for your family, but did you check out the neighborhood? Is it near schools, parks or work? Is it in a flood plain? Is an airport nearby? These factors affect property values.
The house-hunting process raises a lot of questions. You need someone with answers. Turn to a qualified, experienced real estate agent: me!
I can guide you to the right home in the right neighborhood and then help you through the purchasing process. Through the years, I have developed great relationships with reliable loan officers in our area. They will work to find a loan program that makes sense for you. You could get prequalified, and then we'll have an idea on what is affordable for you.
There's a lot to explore. If you don't have time to search for a home, call or email me what you're looking for and I'll contact you when they become available. Together, we can make your dreams a reality. Let's get started!
Enthusiasm working for you
Helping people make one of their most important decisions is a serious responsibility, but something that I enjoy doing. This enthusiasm and hard work will benefit you and help reduce the stress and anxiety often associated with real estate transactions.
Established Credibility
I have many years of experience and knowledge working in this industry. I can say with confidence that I'll get the job done right.
Reputation of Service
The Representation You Deserve
Whether you are looking to buy or sell a home, you've come to the right place. Here on our website you'll find information and resources designed to help you buy or sell a home more effectively.
Buying or selling a home is one of the most important and exciting time of one's life, and we believe you deserve the best representation available. During both the selling and buying process, we'll ensure you'll enjoy the experience while being fully involved and professionally serviced along the way.
Call us today! We can help you get through the home buying and selling process easier than you ever imagined.
Making Dreams a Reality
WHAT'S YOUR HOME WORTH?
Interested in selling your home? Get an instant property valuation now.
Exceeding Your Expectations
Devotion to Market Our Listings
89% of buyers use the interent to search from homes in today's market. Internet marketing is vital in getting your property exposure and being able to reach out to a larger audience of potential buyers. We have an online marketing plan for all of our listings, along with the traditional marketing. Our online marketing plan for our listings include Single Property Websites, Virtual Tours, Listing Flyers, Craigslist Ads, ActiveRain Blogs, Showing Feedback System, Listing Syndication, Social Networking. Leads generated from the listing's online marketing are captured into a Lead Management System for immediate response to potential buyers.